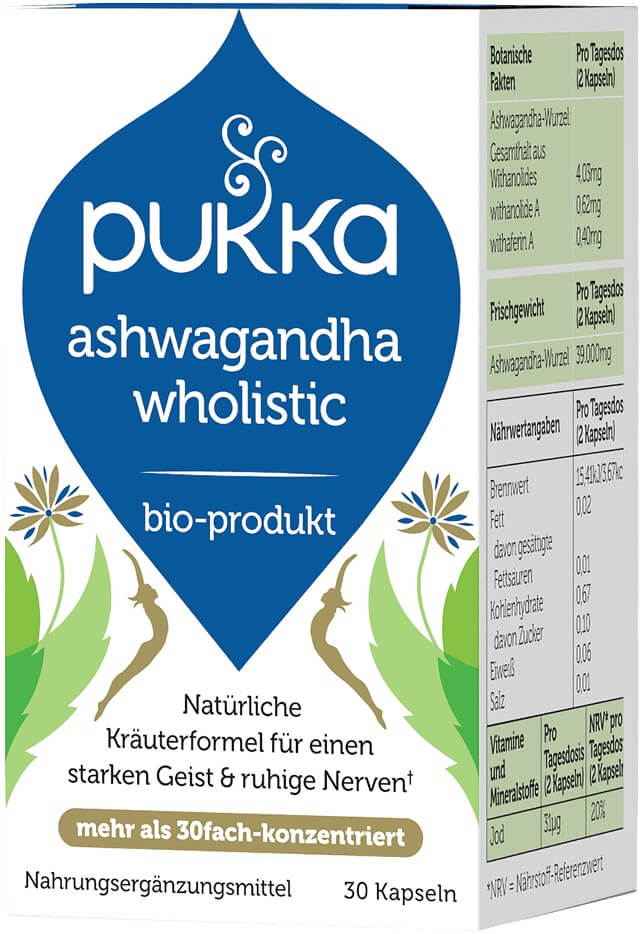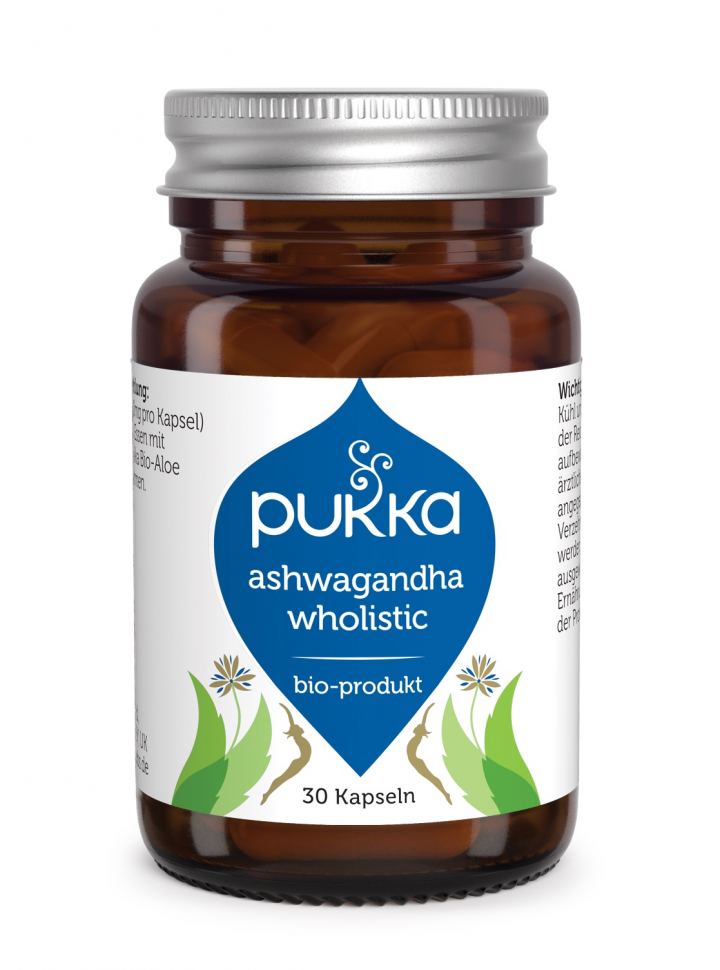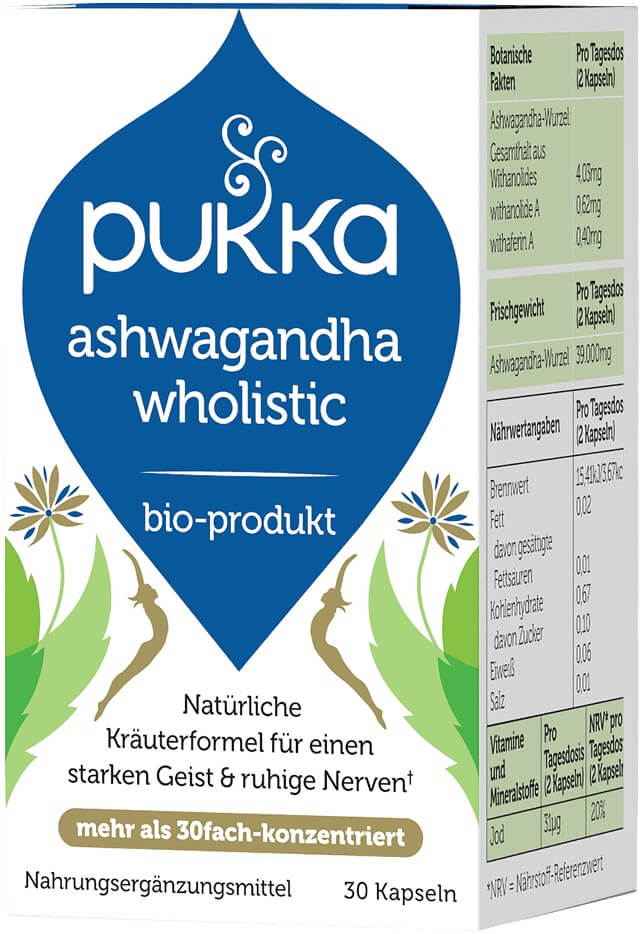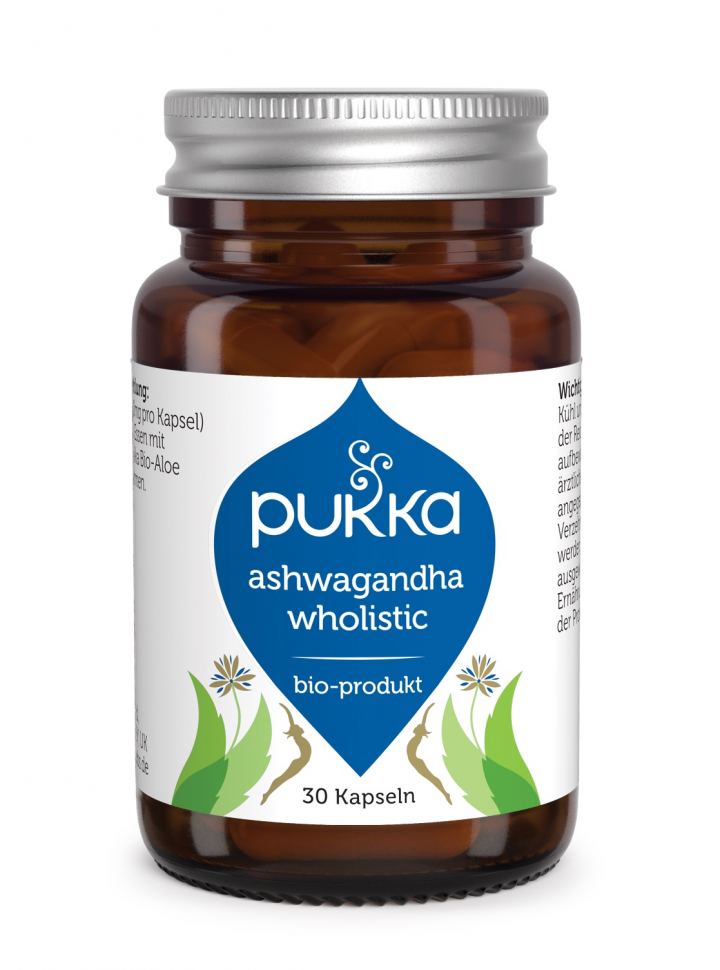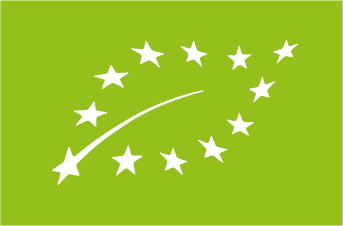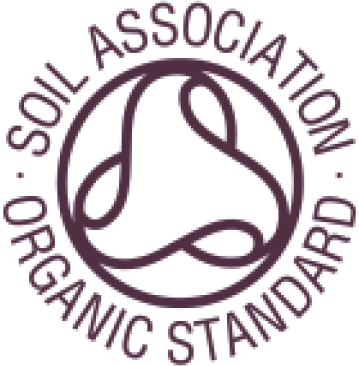 Not available at the moment
Product information "Ashwagandha wholistic, organic"
Ashwagandha (Withania somnifera) is a frequently used remedy in Ayurvedic medicine. It balances the nervous system, improves energy and strength and promotes a healthy, peaceful sleep.

Ashwagandha Wholistic is a 30 times fortified plant extract. It contains natural iodine, which supports the nervous system and the thyroid hormonal production.
Ashwagandha is an adaptogen that helps to relieve stress and relax the muscle system.
The plant is considered a famous Rasayana (rejuvenation agent) in Ayurveda and balances Vata and Kapha Dosha.
Content: 30 capsules à 600mg
Produktvorteile:
✔ Rohstoffe aus kontrolliert biologischem Anbau
✔ GMO Frei
✔ Ohne zugesetzten Zucker
✔ Fairer Handel
✔ Kosher
✔ Vegan
✔ Laktosefrei
✔ Zuckerfrei
✔ Koffeinfrei
✔ Glutenfrei
✔ Sojafrei
✔ Vegetarisch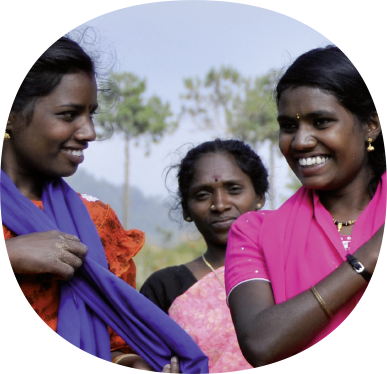 ihr kauf macht es möglich
Mit Ihrem Kauf unterstützen Sie die Hilfsprojekte der NGO Embracing the World
Take 1- 2 capsules daily with water or organic Pukka Aloe Vera juice before food
Ashwagandha root*63%, Ashwagandha root wholistic extract* ** 30%, Seagreens®Artic fresh seaweed*, Ginger root*, Spirulina*, Vegetable cellulose capsule (hydroxypropyl methyl cellulose); *certified organically grown, **contains non organic anti- caking agent- silicon dioxide
Store in a cool and dry place, away from direct sunlight, below 30 °C.