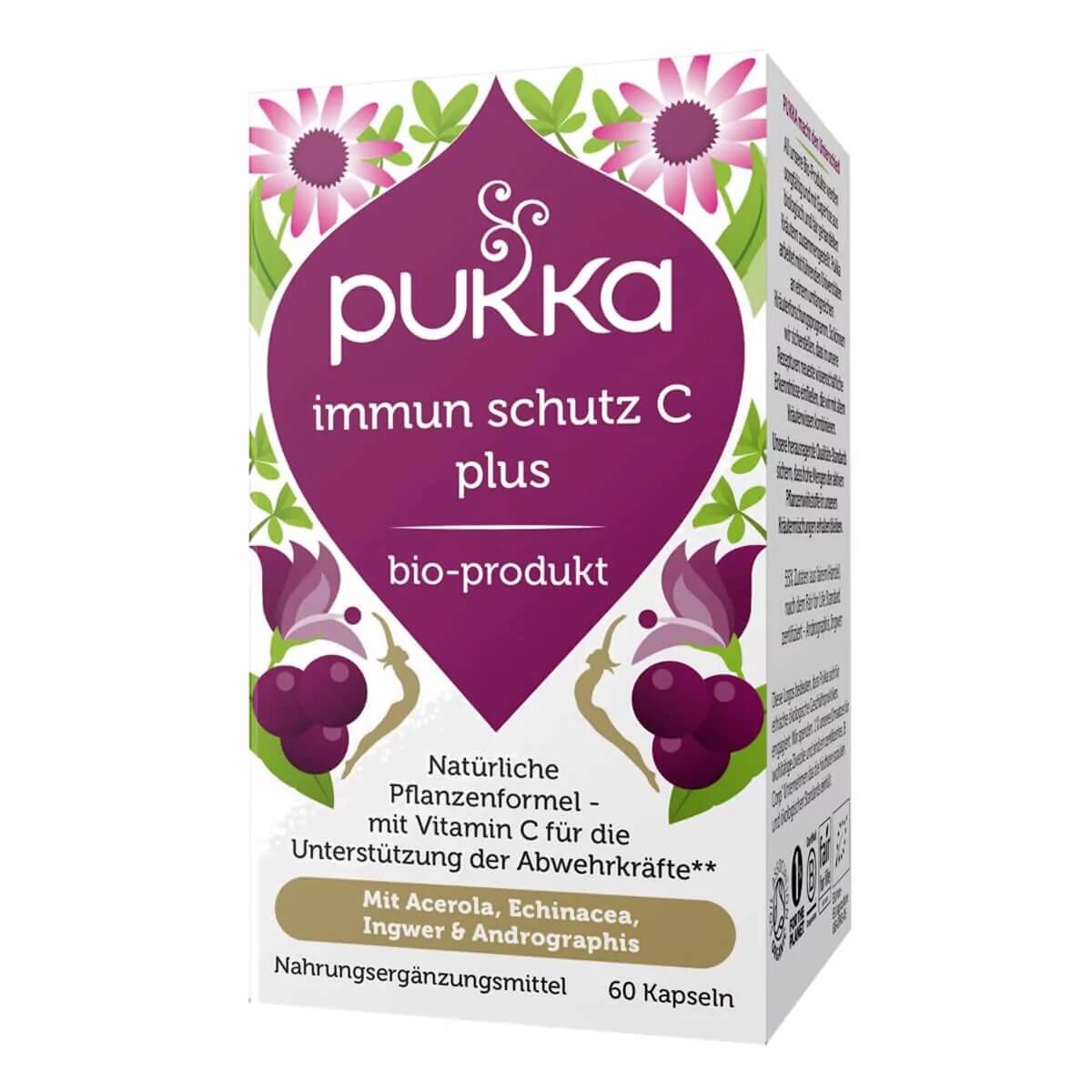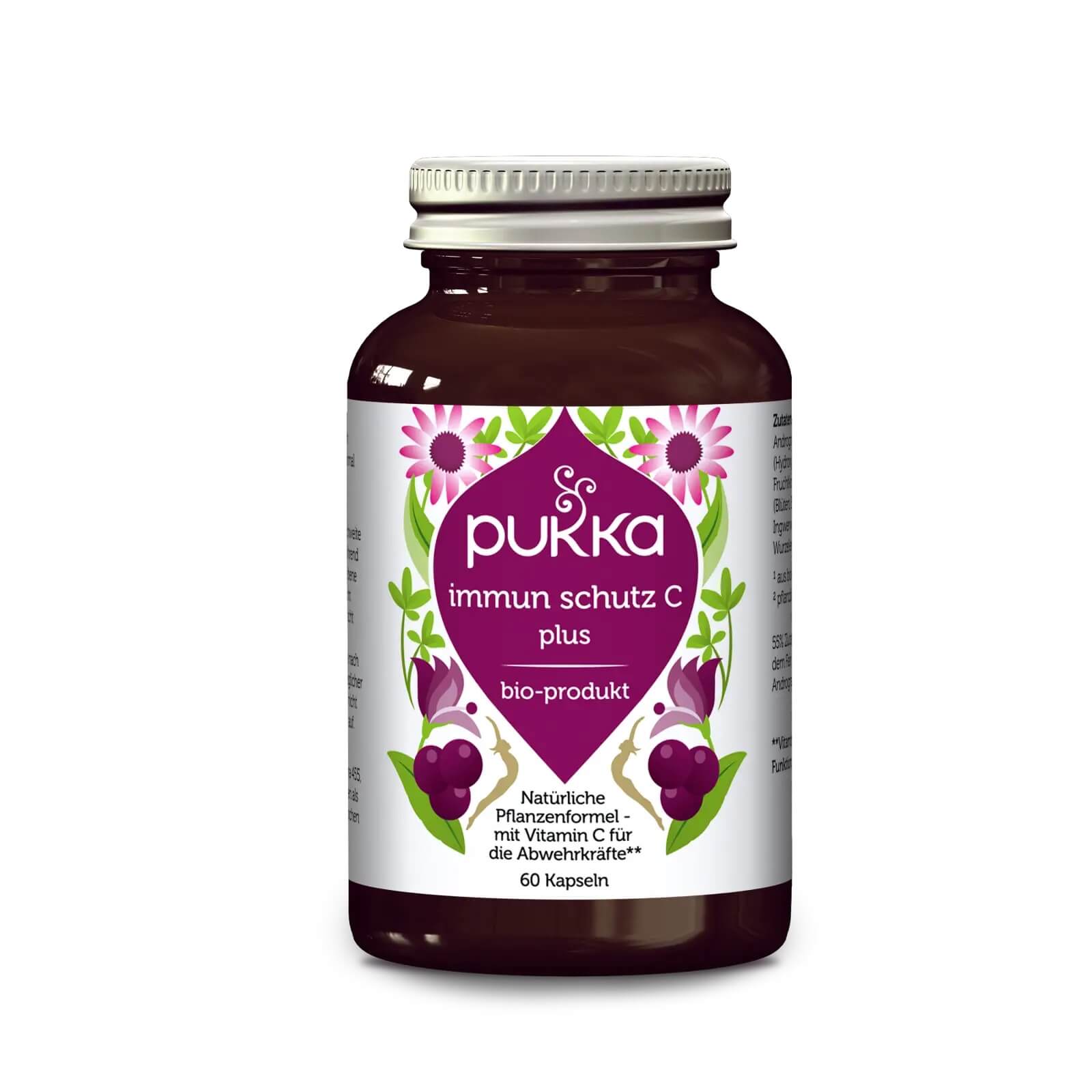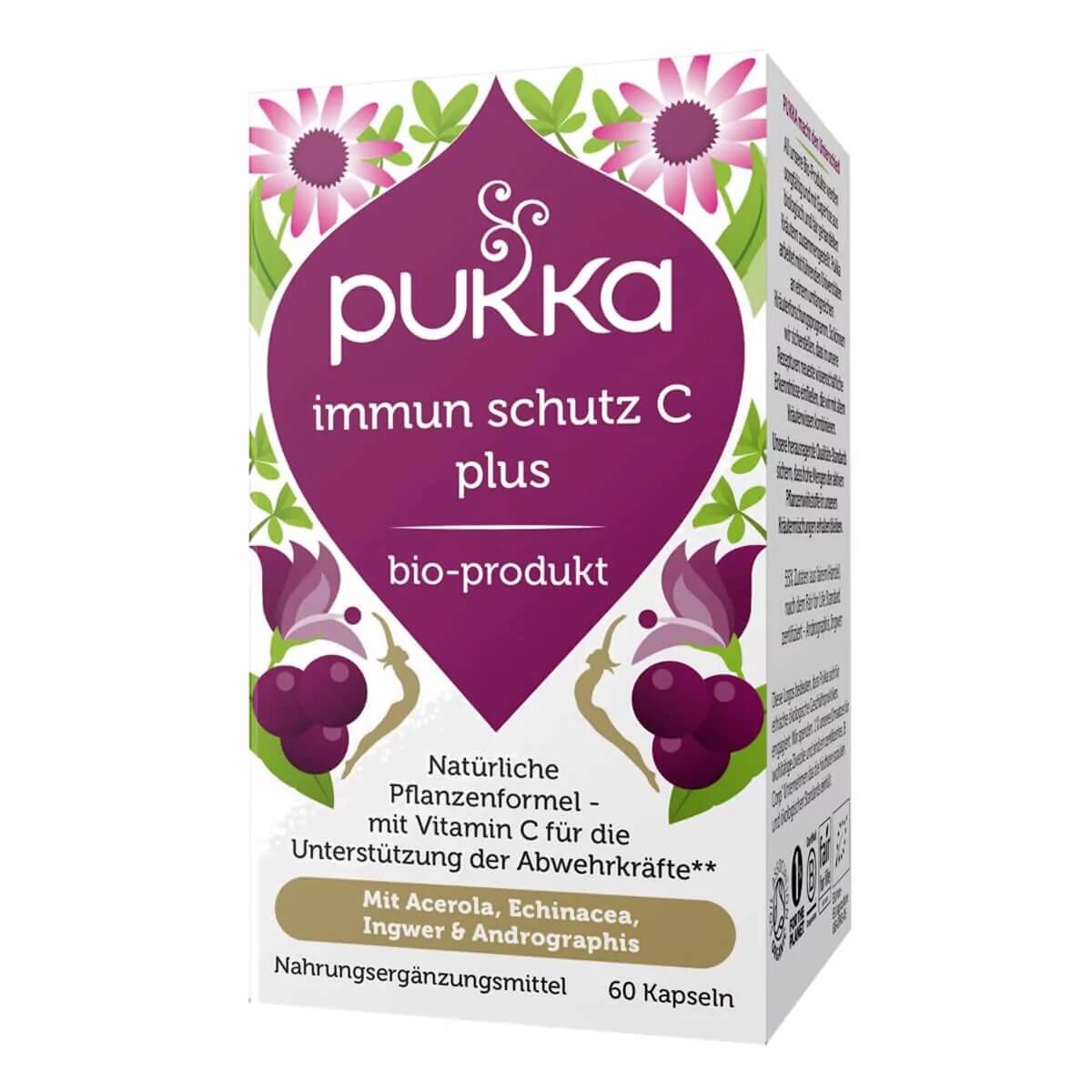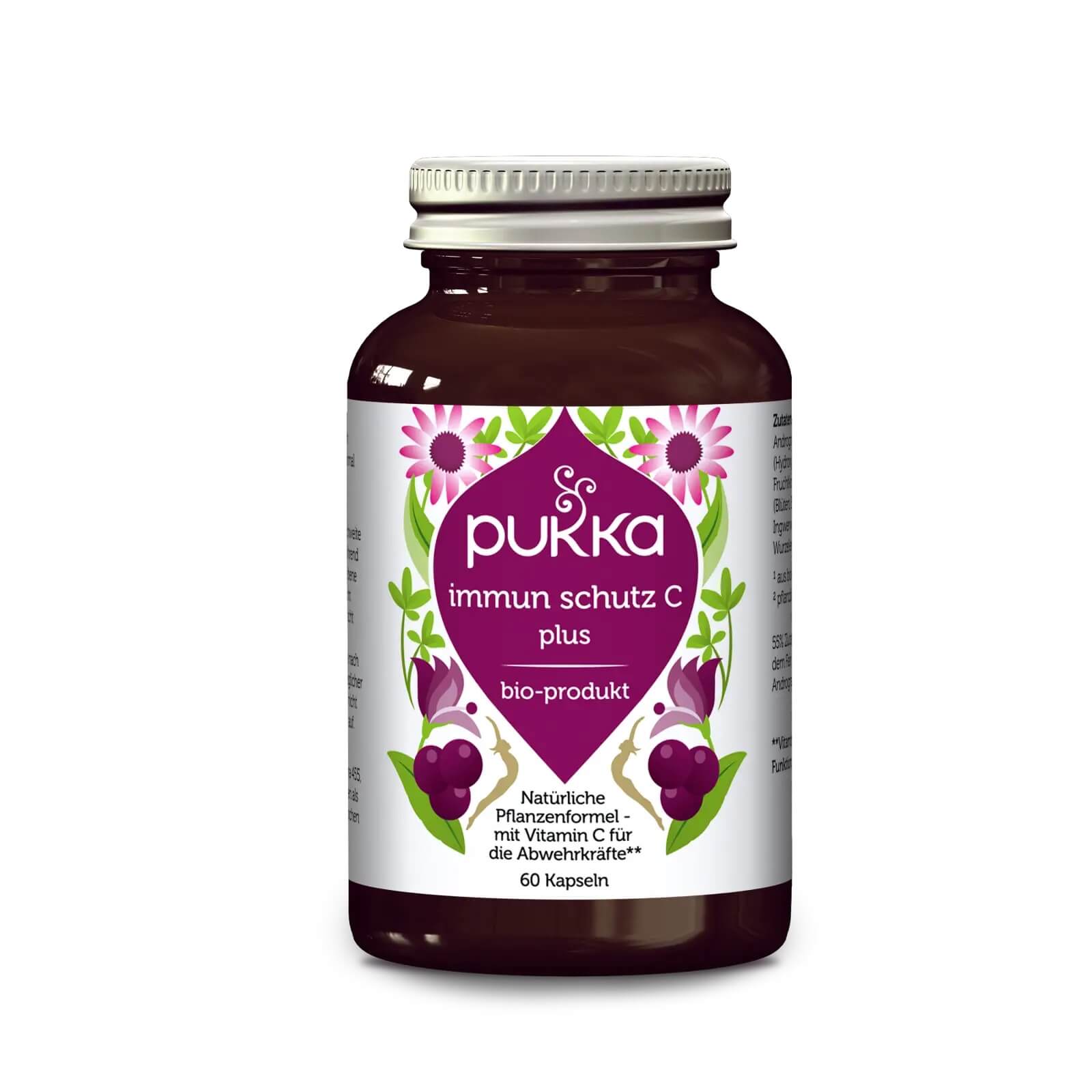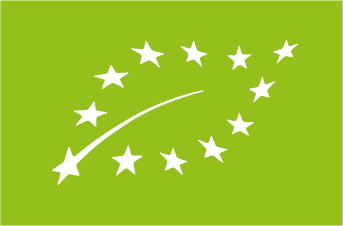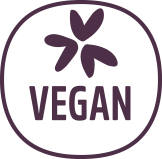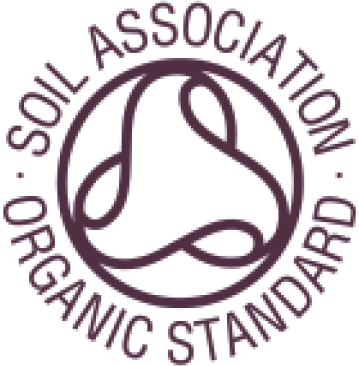 Not available at the moment
Product information "Immune Protection C Plus"
A unique expert blend of natural treasures for defense support with Echinacea, Andrographis, Acerola and natural Vitamin C*.

All our organic products are carefully formulated with expertise from organic and fair trade herbs. Pukka works with leading universities on an extensive herbal research program. This allows us to ensure that our formulas incorporate the latest scientific findings, which we combine with ancient herbal knowledge.
Produktvorteile:
✔ GMO Frei
✔ Vegan
✔ Laktosefrei
✔ Koffeinfrei
✔ Glutenfrei
✔ Sojafrei
✔ Vegetarisch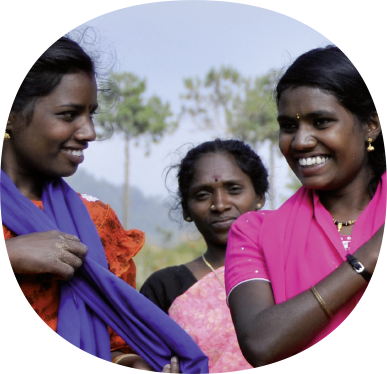 ihr kauf macht es möglich
Mit Ihrem Kauf unterstützen Sie die Hilfsprojekte der NGO Embracing the World
2-4 Kapseln (Inhalt pro Kapsel 520mg) täglich vor dem Essen über einen Zeitraum von maximal 7 Tagen mit Wasser einnehmen.
Andrographisblätter (50%)*, Kapselhülle (Hydroxypropylmethylcellulose)**, Acerola Fruchtkonzentrat (20%)*, Echinacea purpurea (Blüten, Blätter) (17,5%)*, Thymian (Blütenköpfe)*, Ingwerwurzel (5%)*, Echinacea purpurea Wurzelextrakt (2,5%)*; *aus biologischem Anbau, **pflanzlich basiert. (Ursprungsland/Herkunft: EU/Nicht-EU Landwirtschaft, zertifiziert durch GB-ORG-05)
Kühl und trocken lagern. Außerhalb der Reichweite von kleinen Kindern aufbewahren. Bei Schwangerschaft ärztliche Empfehlung einholen. Die angegebene tägliche Verzehrmenge darf nicht überschritten werden. Das Produkt ersetzt nicht eine ausgewogene, abwechslungsreiche Ernährung