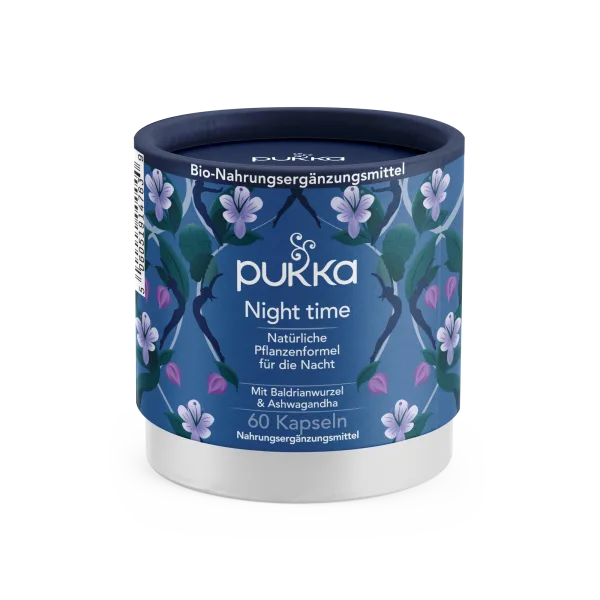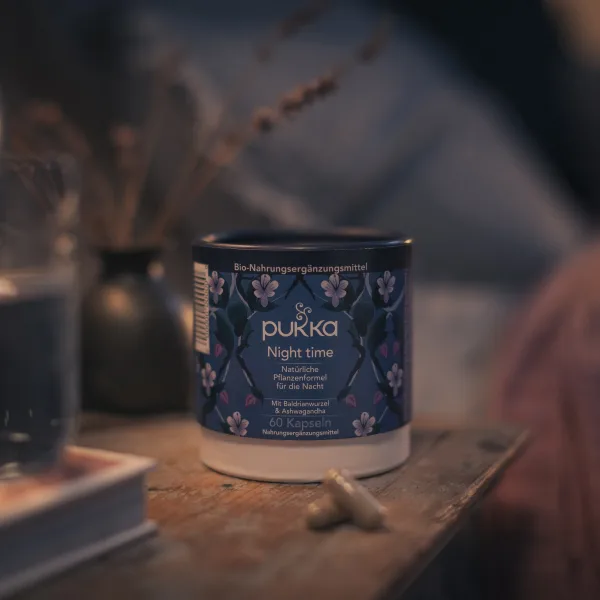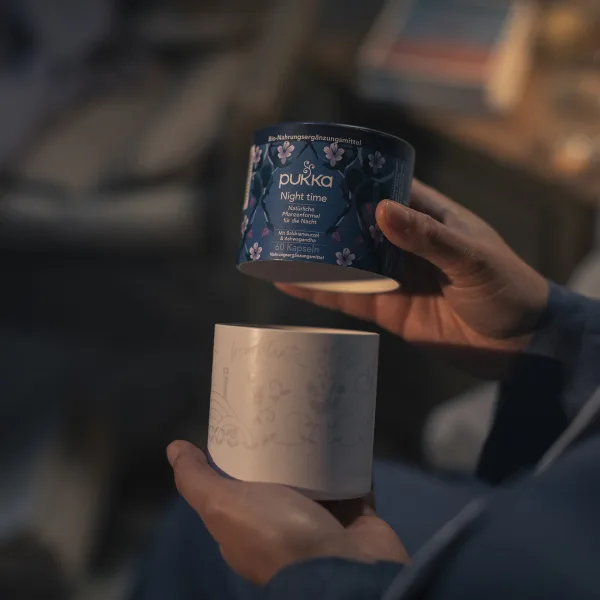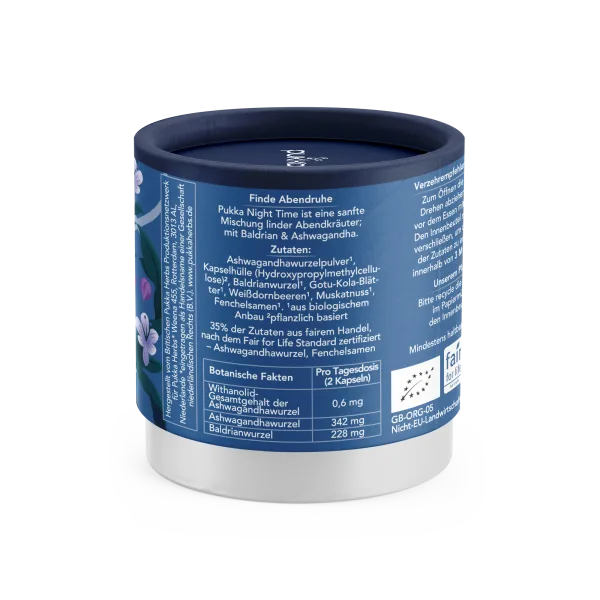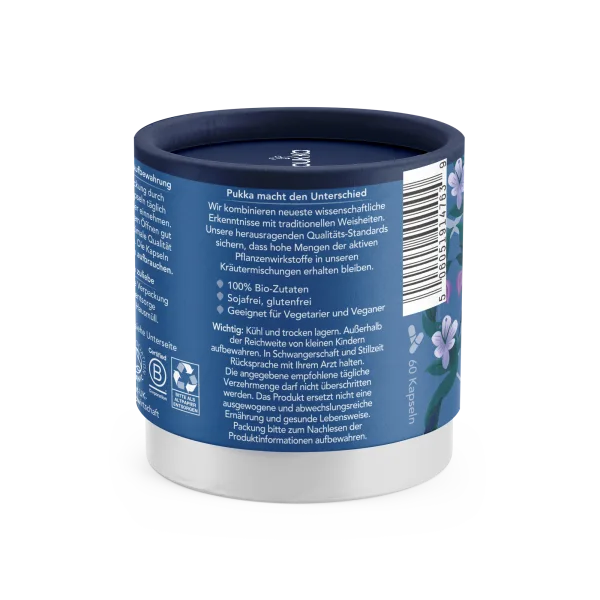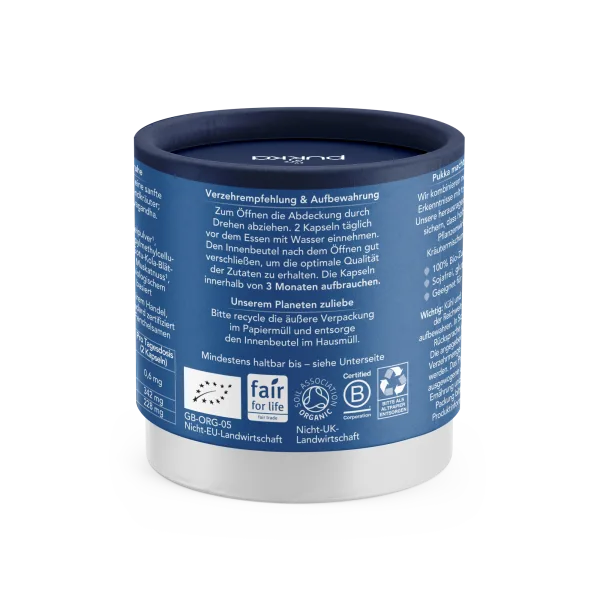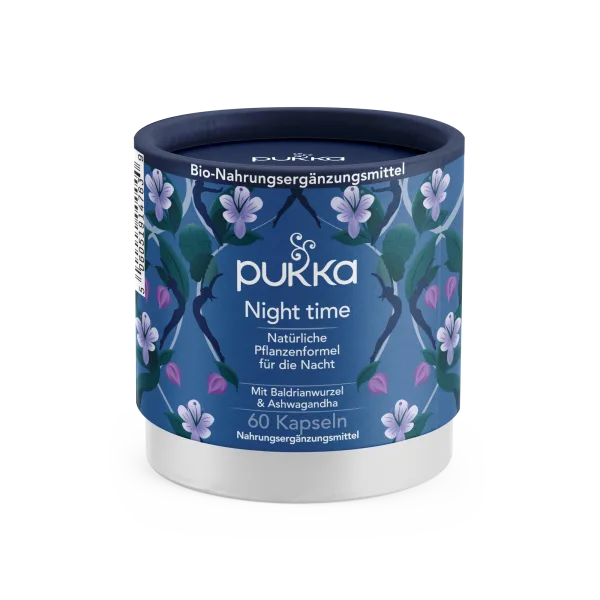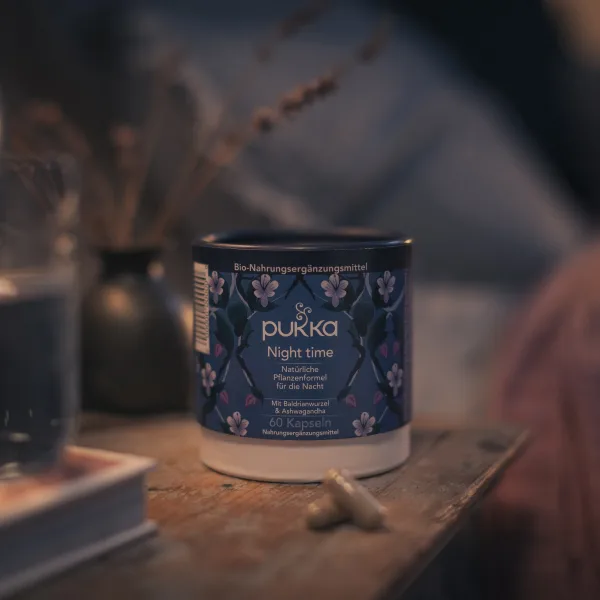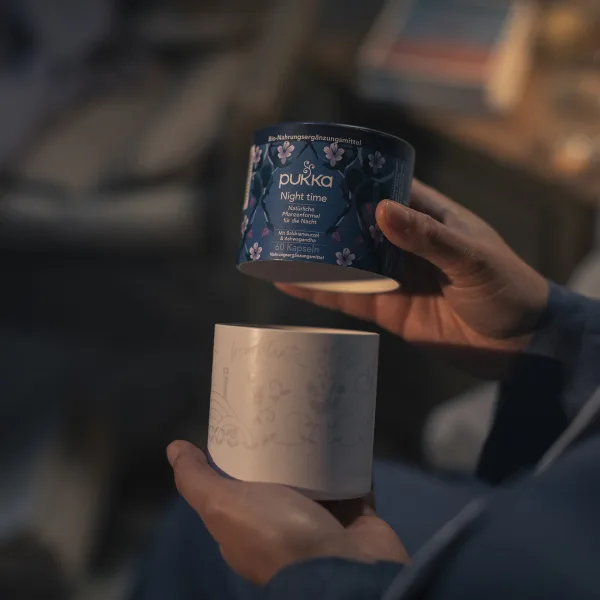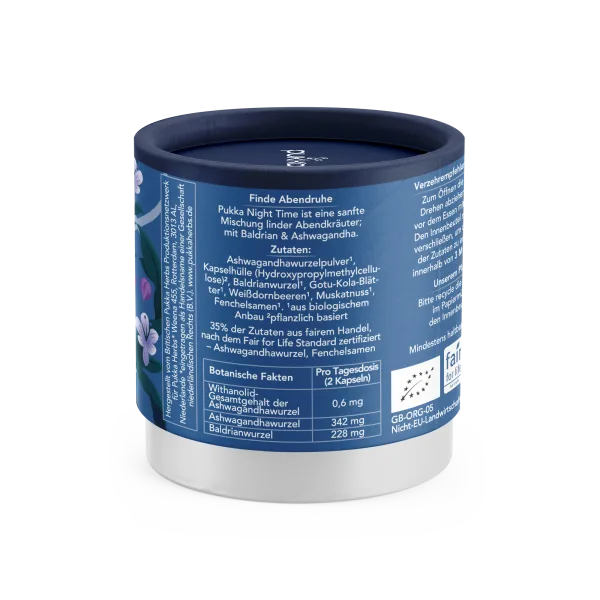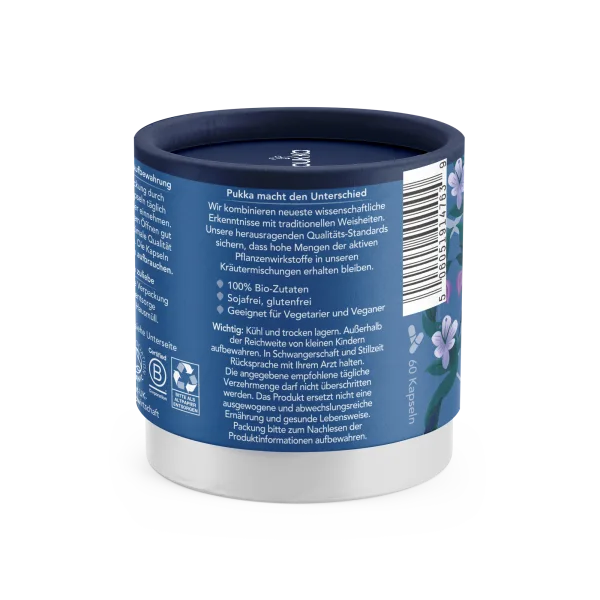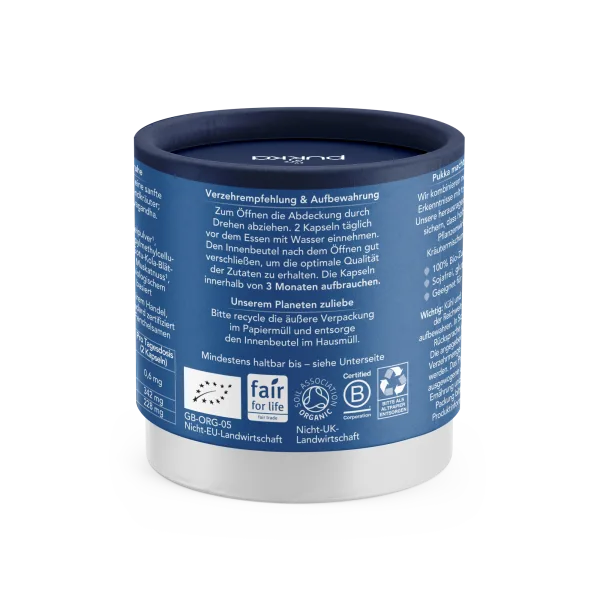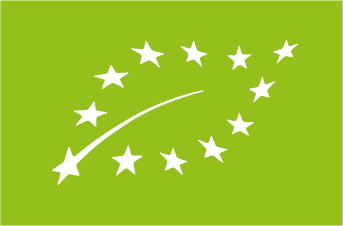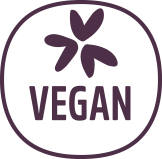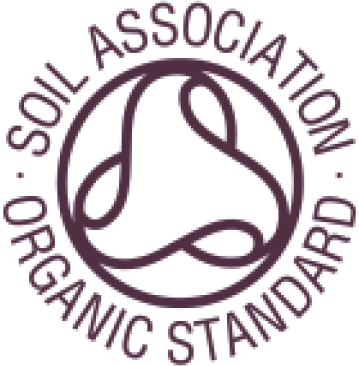 €19.95*
%
€20.95*
(4.77% saved)
Not available at the moment
Product information "Night Time, organic - NEW"
Night time is a gentle blend of the evening herbs ashwagandha root powder, valerian root, gotu kola leaves, hawthorn berries, nutmeg and fennel seeds.

Ashwagandha, also called "sleeping berry", is one of the most important herbs in Ayurveda. It promotes inner peace and therefore ensures healthy, restful sleep, but also increases energy and performance. Ashwagandha balances vata and kapha and has a neutral effect on pitta dosha.

Valerian also promotes healthy sleep due to its calming effect on body and mind.

Gotu kola, also called Indian pennywort, is used in Ayurveda and Chinese medicine for sleep and gastrointestinal problems, among other things.

Hawthorn has a relaxing effect on the nervous system and gives insomniacs a good night's sleep.
Nutmeg has a calming effect and is also recommended as an old household remedy for falling asleep naturally.

The Pukka Night Time formula is a balanced herbal blend that nourishes well-being and inner peace after a hectic day. This allows us to face the challenges of the day ahead appropriately again.

35% of the ingredients from fair trade, certified according to the Fair for Life Standard.
Produktvorteile:
✔ Rohstoffe aus kontrolliert biologischem Anbau
✔ Fair for Life
✔ Vegan
✔ Laktosefrei
✔ Glutenfrei
✔ Sojafrei
✔ Vegetarisch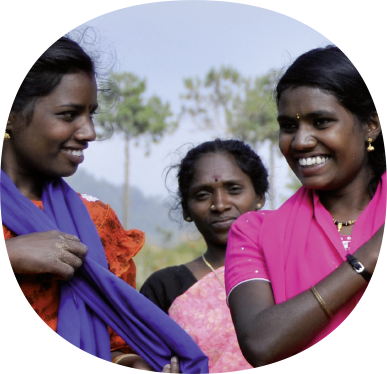 ihr kauf macht es möglich
Mit Ihrem Kauf unterstützen Sie die Hilfsprojekte der NGO Embracing the World
Take 2 capsules per day before meals with water. Close the inner bag well after opening to preserve the optimal quality of the ingredients.
Ashwagandha root powder*, capsule shell** (hydroxypropylmethylcellulose), valerian root*, gotu kola leaves*, hawthorn berries*, nutmeg*, fennel seeds*; *organically grown, **plant based. (Country of origin/origin: non-EU agriculture / non-UK agriculture, certified by GB-ORG-05).
Store in a cool and dry place. Keep out of reach of small children. In case of pregnancy, seek medical advice. Do not exceed the stated daily intake. The product does not replace a balanced, varied diet.