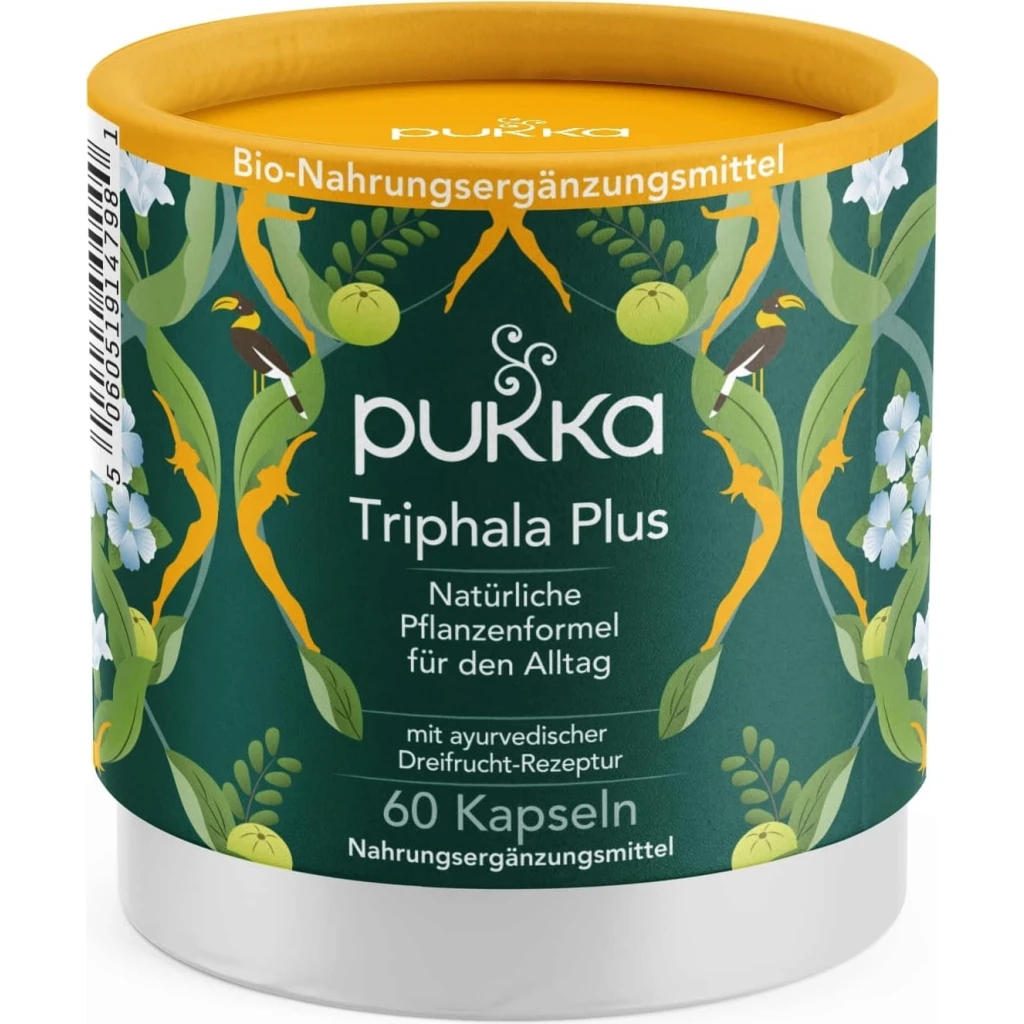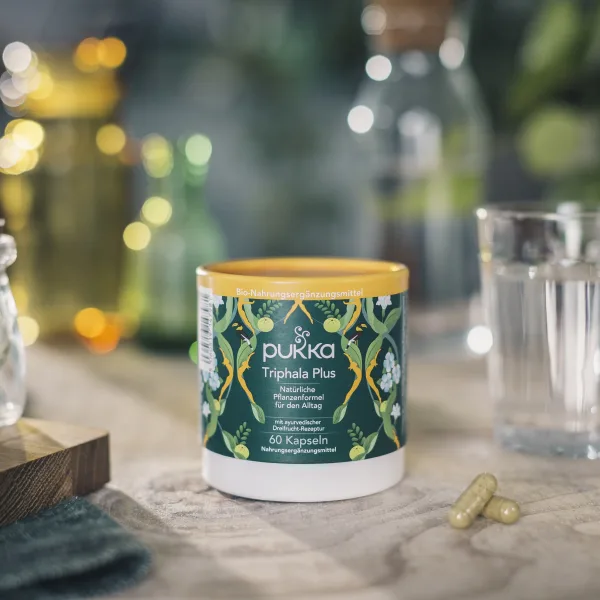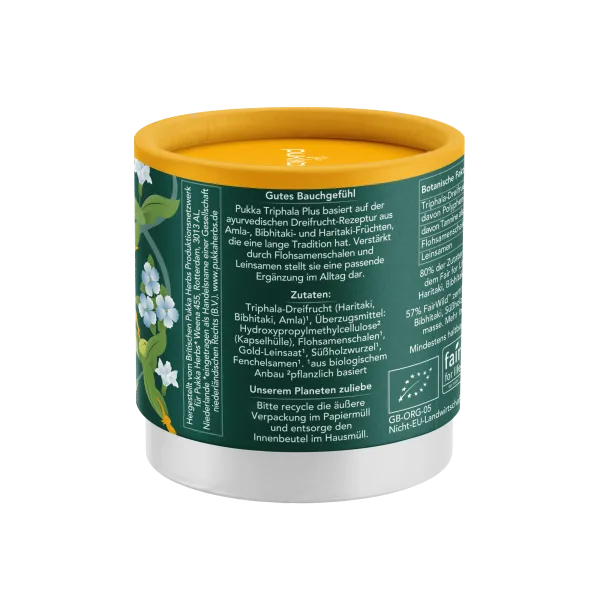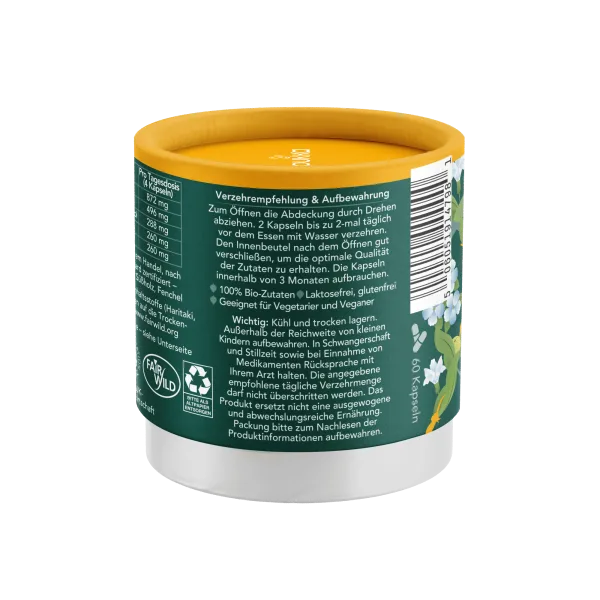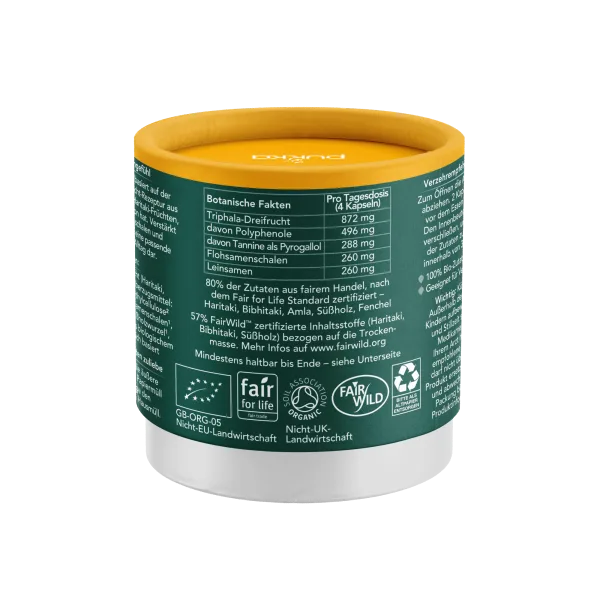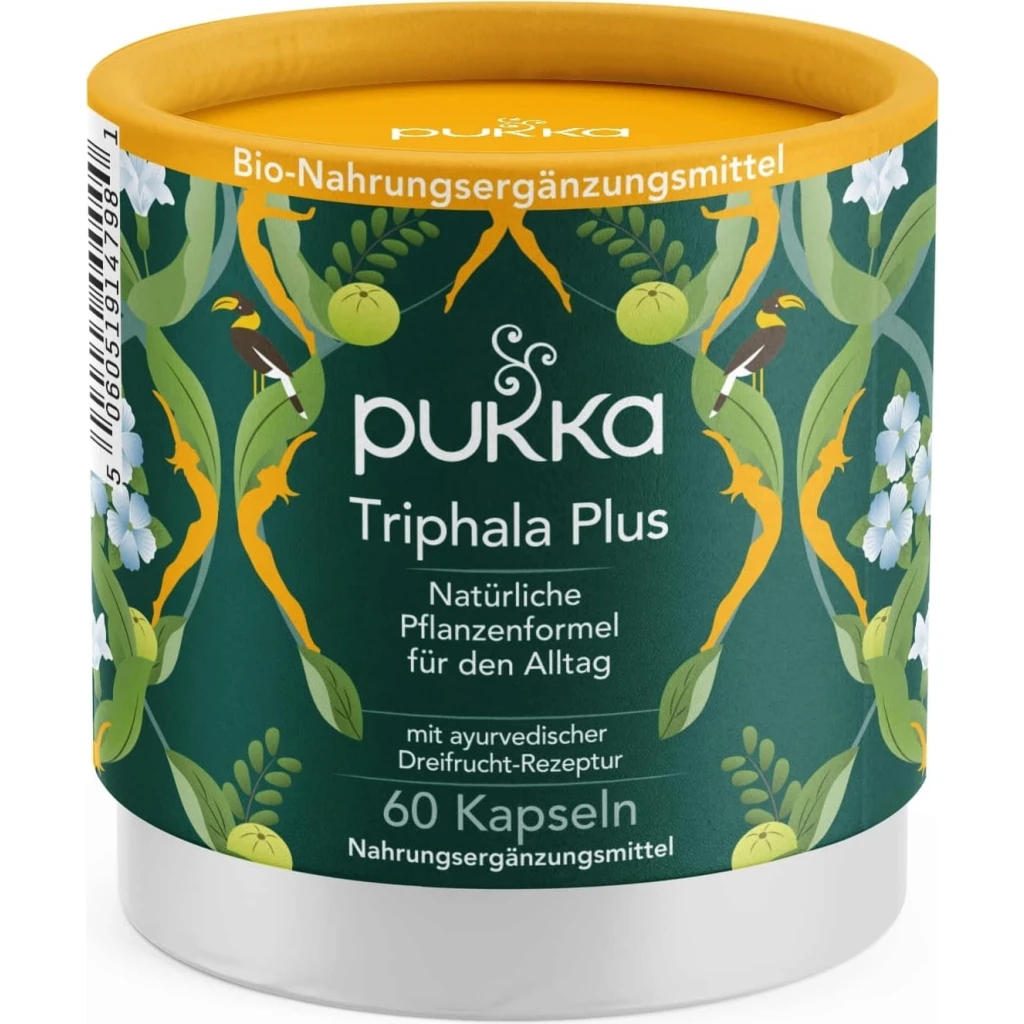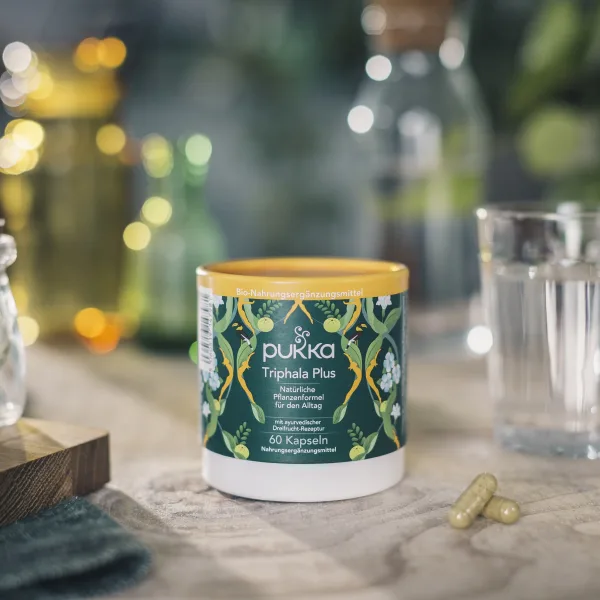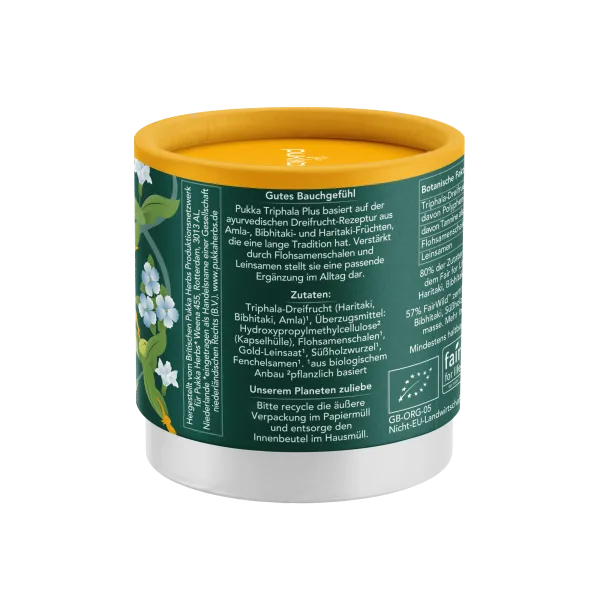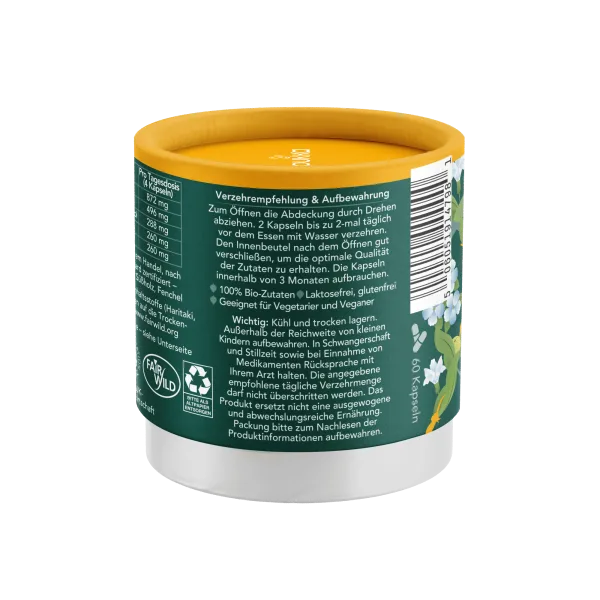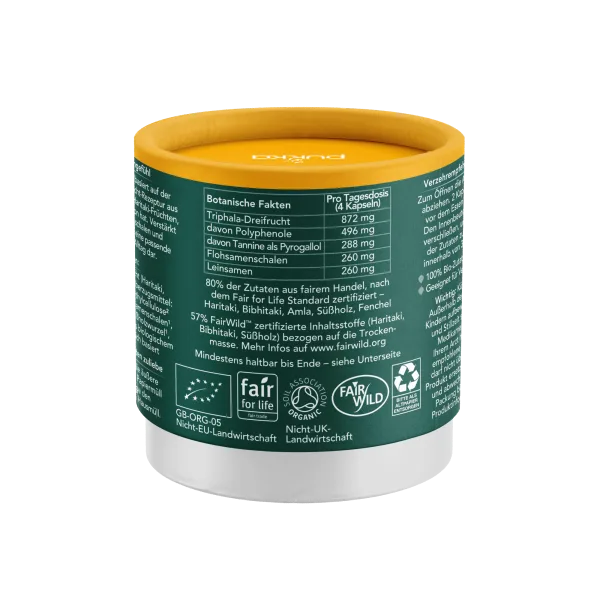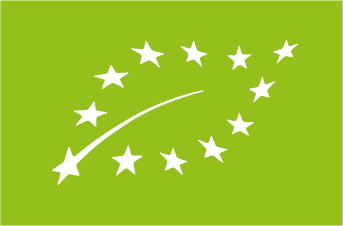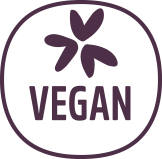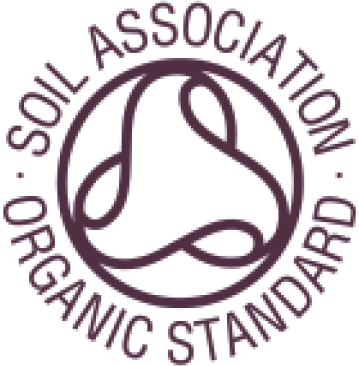 Available, delivery time 1-3 days
Product information "Triphala Plus, organic - NEW"
Triphala Plus is a combination of the three valuable fruits Amla (Emblica officinalis), Bibhitaki (Terminalia bellirica) and Haritaki (Terminalia chebula), a much-used recipe in Ayurvedic medicine.

Amla is one of the most important medicinal plants in Ayurvedic medicine. It is highly valued as a tonic and rejuvenator and has the wonderful property of balancing all three doshas (Vata, Pitta, Kapha). It also increases the digestive fire (Agni ) and provides high levels of vitamin C.

Bibhitaki is used in Ayurveda for fatigue and gastrointestinal complaints. It is considered a natural antioxidant and tonic.

Haritaki is known as an effective rasayana, rejuvenating and tonic.

Psyllium husk and gold linseed have the ability to gently stimulate the intestines.

This special recipe, composed of the best organic herbs, can give us a good feeling in the stomach and a sense of well-being.

80% of the ingredients are Fair Trade, Fair for Life Standard certified - Haritaki, Bibhitaki, Amla, Licorice, Fennel.

57% FairWild certified ingredients, on a dry matter basis.

Produktvorteile:
✔ Rohstoffe aus kontrolliert biologischem Anbau
✔ Fair Wild
✔ Fair for Life
✔ Vegan
✔ Laktosefrei
✔ Glutenfrei
✔ Vegetarisch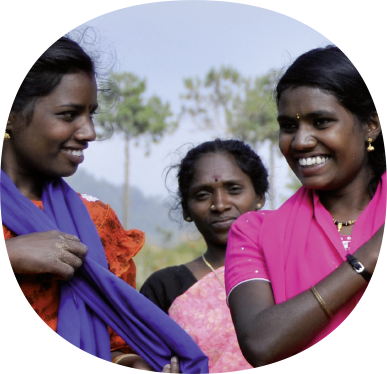 ihr kauf macht es möglich
Mit Ihrem Kauf unterstützen Sie die Hilfsprojekte der NGO Embracing the World
Take 2 capsules up to 2 times a day before meals with water. Close the inner bag well after opening to preserve the optimal quality of the ingredients.
Triphala triple fruit (Haritaki, Bibhitaki, Amla)*, coating agent hydroxypropyl methylcellulose (capsule shell)**, psyllium husks*, golden linseed*, liquorice root*, fennel seeds*; *organically grown, **plant based. (Country of origin/origin: non-EU agriculture / non-UK agriculture, certified by GB-ORG-05)
Store in a cool and dry place. Keep out of reach of small children. In case of pregnancy, seek medical advice. Do not exceed the stated daily intake. The product does not replace a balanced, varied diet.