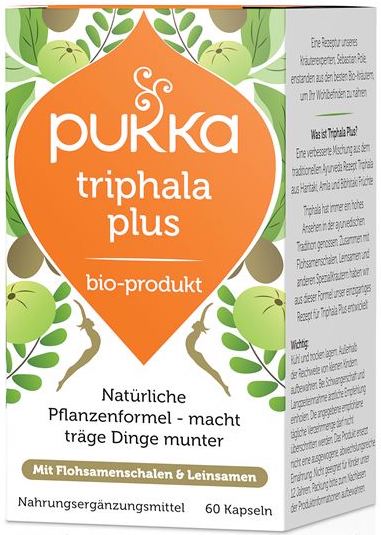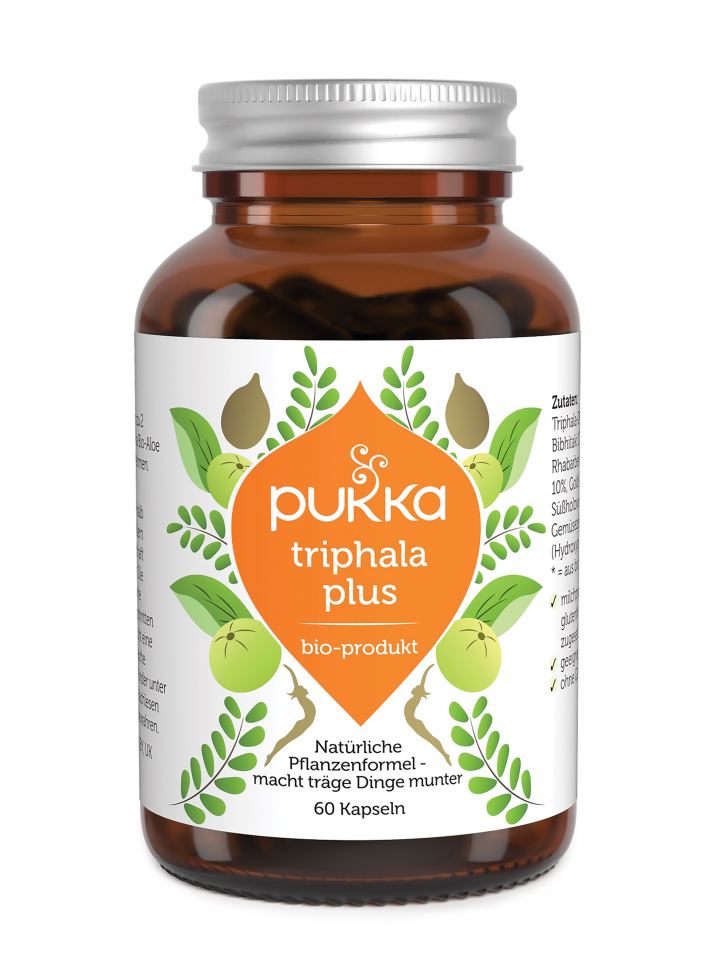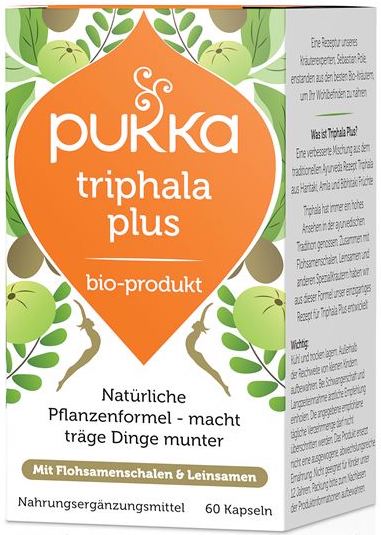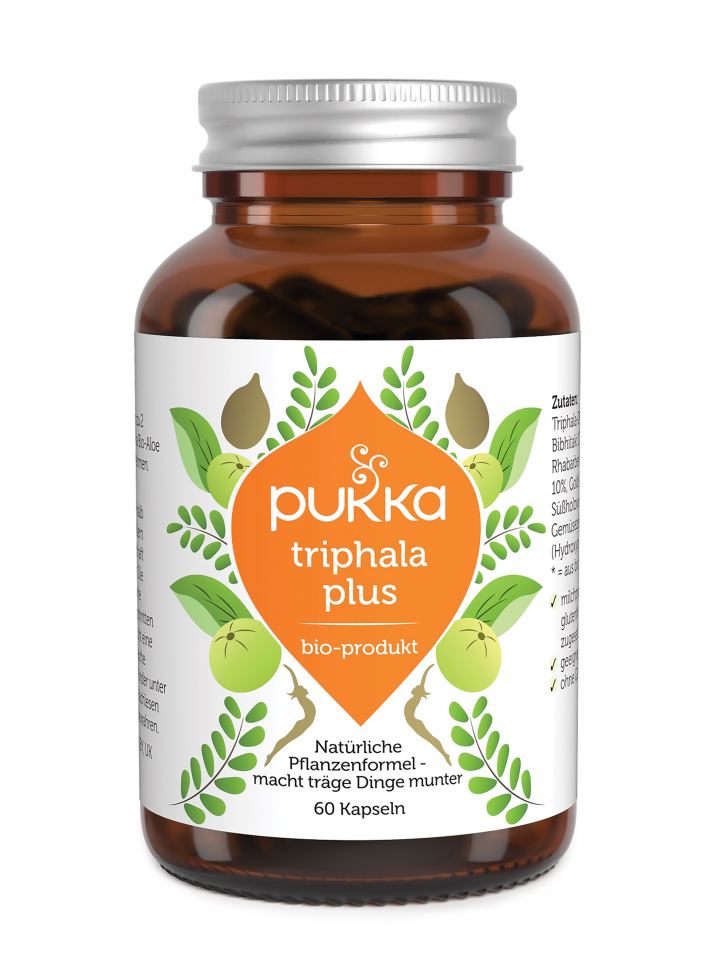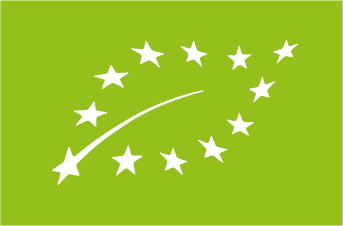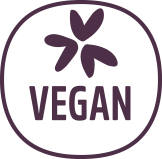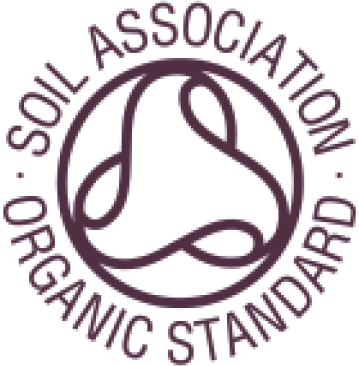 Available, delivery time 1-3 days
Product information "Triphala Plus, organic"
Triphala is a combination of 3 precious fruits Amalaki (Emblica officinalis), Bibhitaki (Terminalia bellirica) and Haritaki (Terminalia chebula), in the ayurvedic medicine a frequently used remedy.
It has the amazing capacity to balance all 3 doshas. It has a balancing effect on Vata and Pitta, and increases the various agnis (digestive fires) in the system.
As a famous rasayana (rejuvanative remedy) in Ayurveda it has some nourishing components. Amalaki provides a high vitamin-C content.
Pukka Triphala Plus brings your inner system a blend of this proven Ayurvedic triad, enhanced with psyllium husks and flax seeds to gently stimulate its daily movement.
Content: 60 capsules à 650mg
Produktvorteile:
✔ Ohne zugesetzten Zucker
✔ Fairer Handel
✔ Vegan
✔ Laktosefrei
✔ Glutenfrei
✔ Sojafrei
✔ Vegetarisch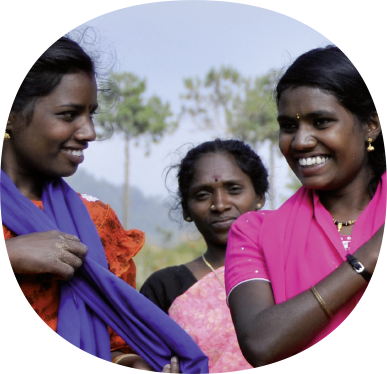 ihr kauf macht es möglich
Mit Ihrem Kauf unterstützen Sie die Hilfsprojekte der NGO Embracing the World
Take 2 capsules (650 mg/capsule) up to 2 times daily with water or Pukka Aloe Vera juice before a meal
Haritaki fruit*, Amla fruit* 17%, Bibhitaki fruit* 17%, Rhubarb root*, Psyllium husk* 10%, Golden linseed* 10%, Licorice root*, Fennel seed*, Vegetable cellulose capsule (hydroxypropyl methyl cellulose). * = Organic
Kühl und trocken lagern. Außerhalb der Reichweite von kleinen Kindern aufbewahren. Bei Schwangerschaft ärztliche Empfehlung einholen. Die angegebene tägliche Verzehrmenge darf nicht überschritten werden. Das Produkt ersetzt nicht eine ausgewogene, abwechslungsreiche Ernährung