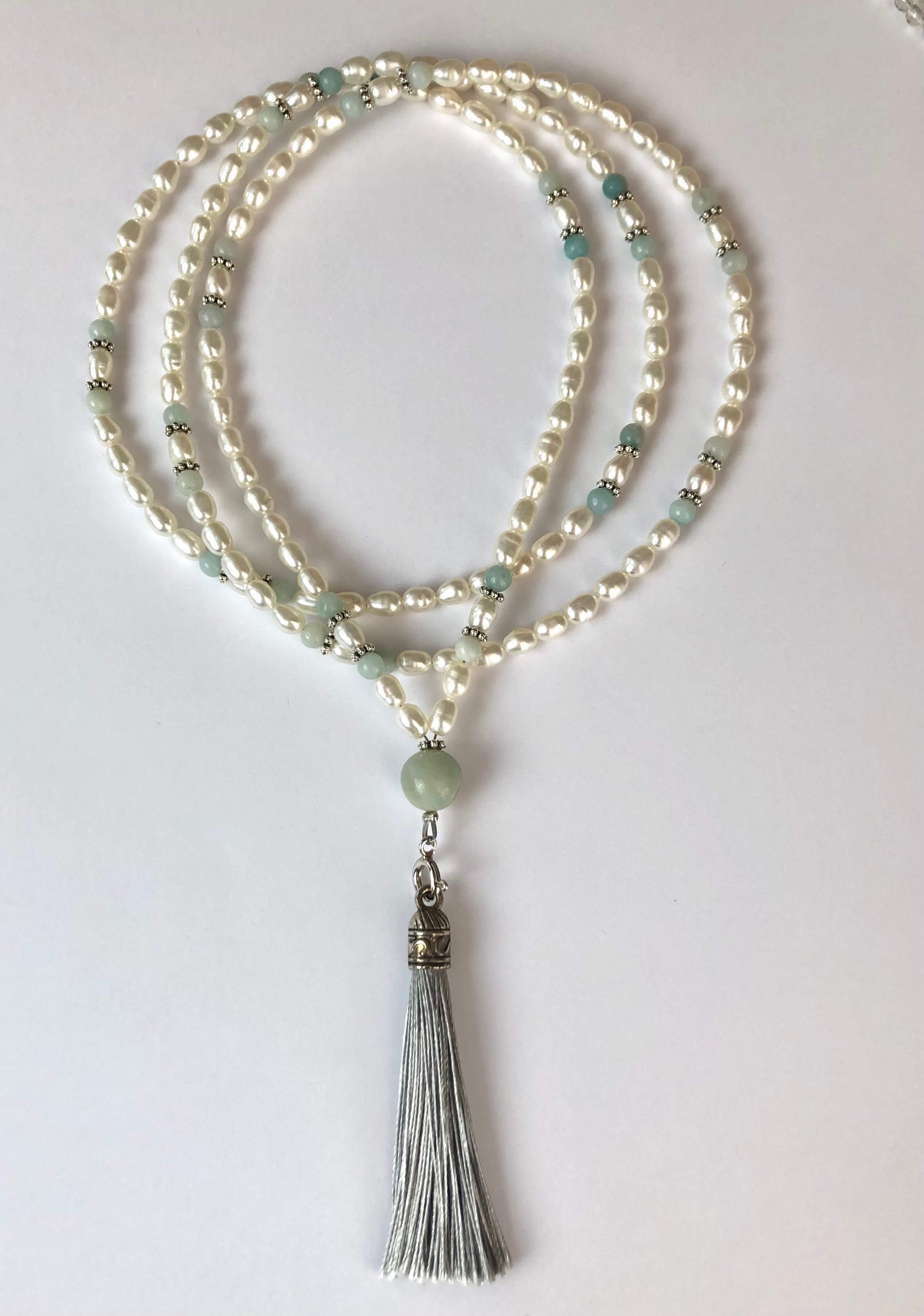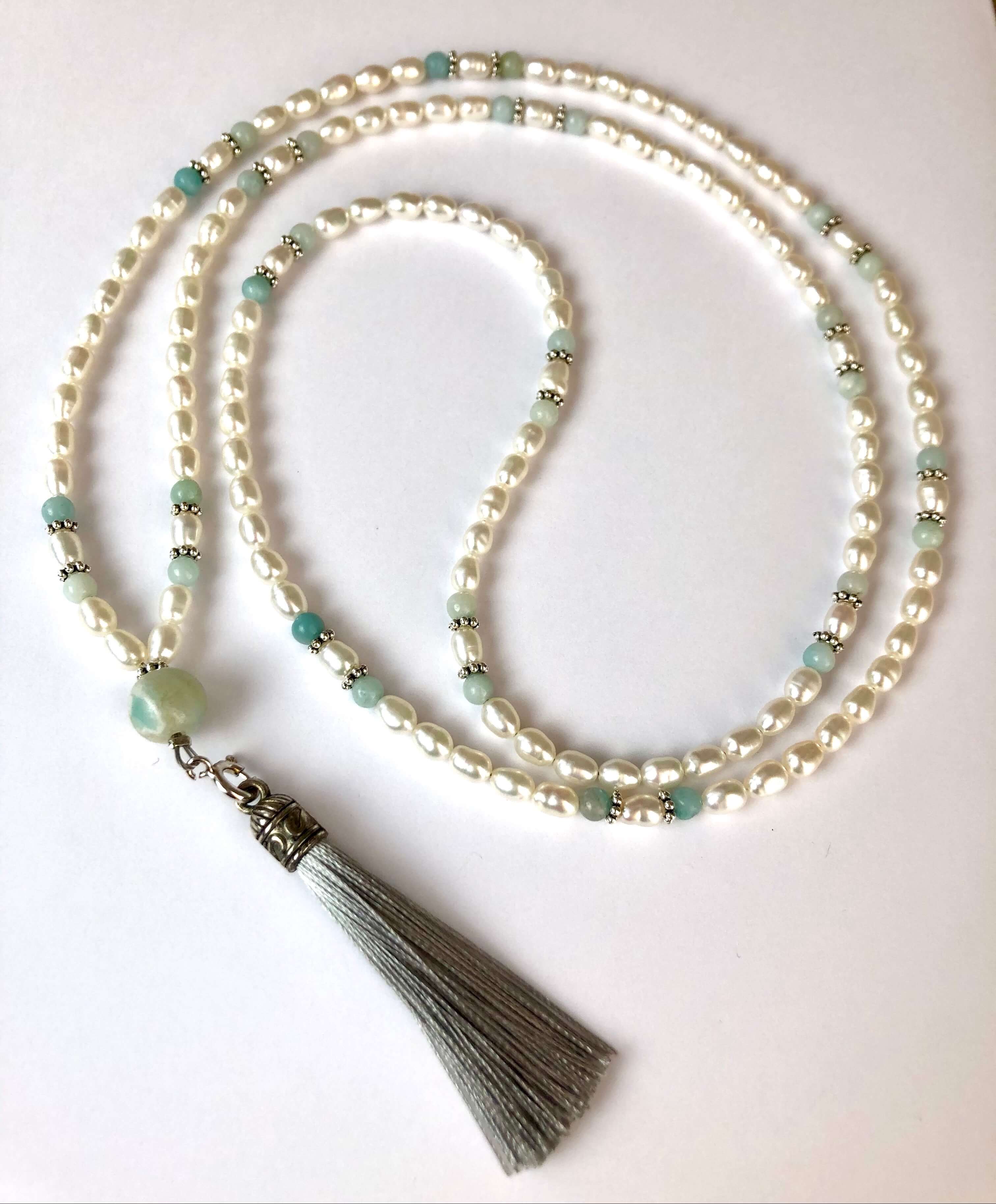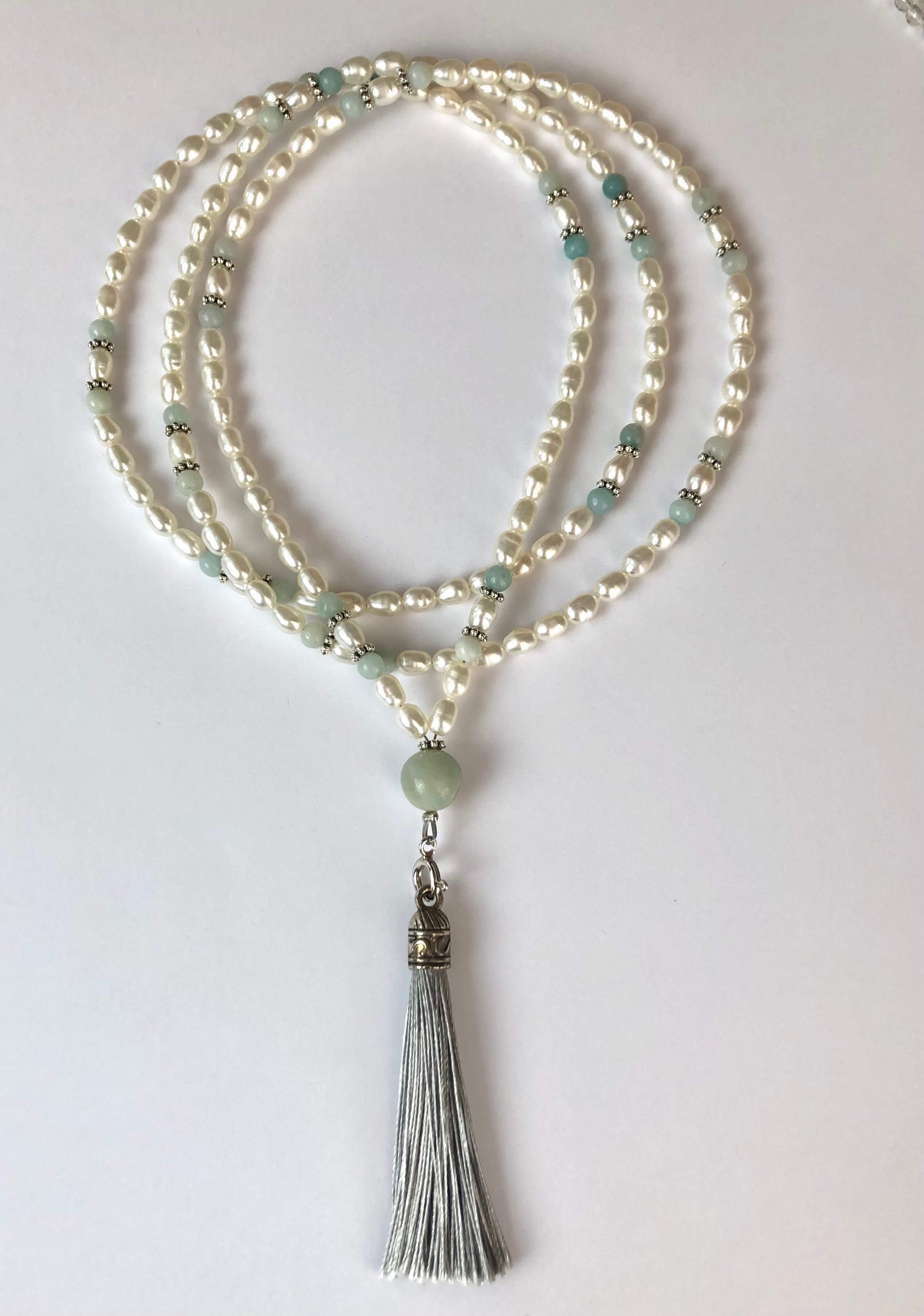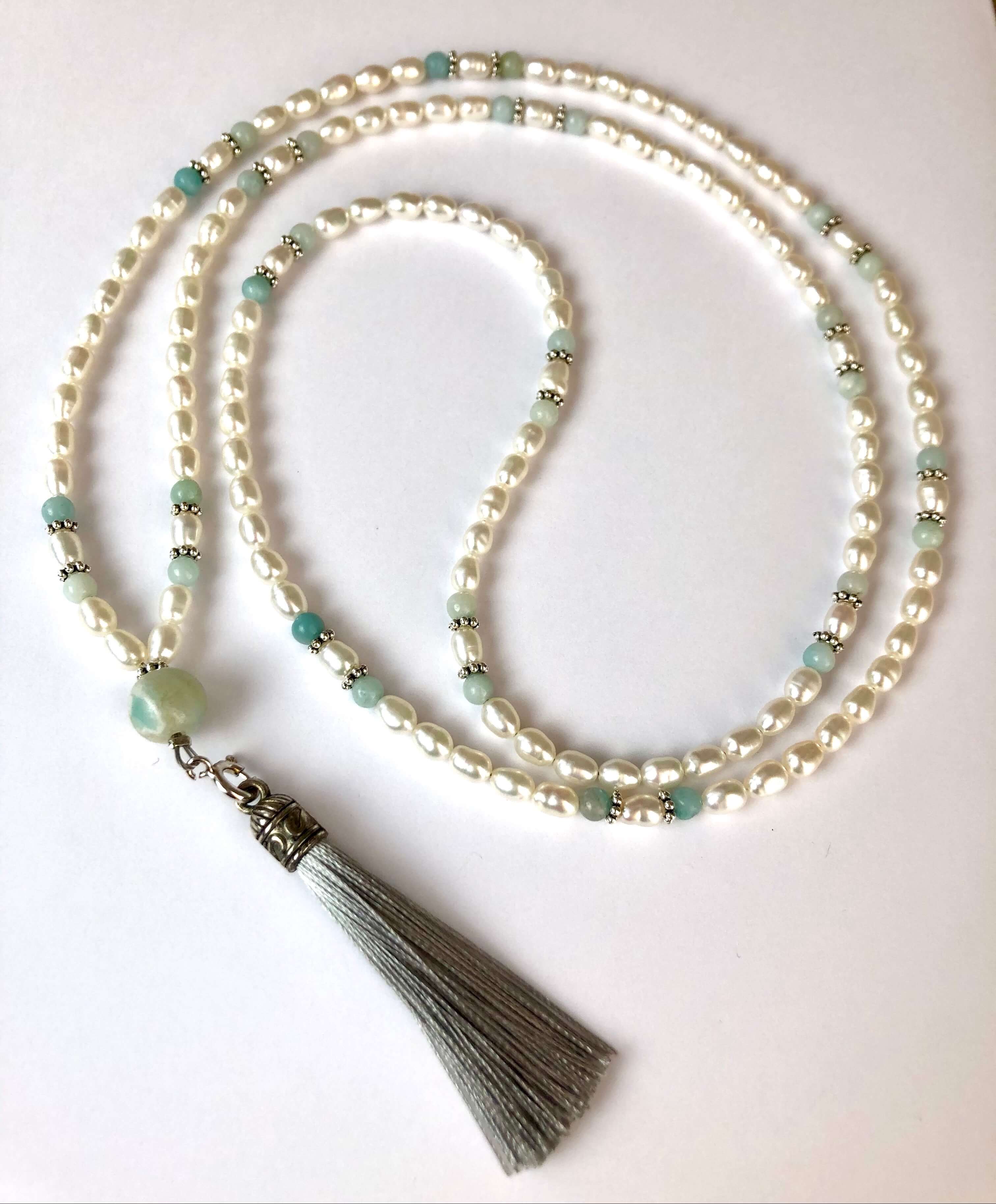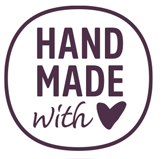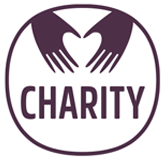 Available, delivery time 1-3 days
Product information "Pearl & Amazonite Necklace"
A beautiful necklace made of handpicked amazonite and pearl beads. This piece of jewellery is lovingly handmade and radiates harmony and serenity.
Amazonite strengthens self-love, inner peace and serenity. It gives comfort, balances mood swings, dissolves sadness and grief.
Pearl is associated with trust, friendship, honesty and loyalty. Supportive of inner conflict and contentment. Pearls are faithful companions in processing life experiences.
Produktvorteile: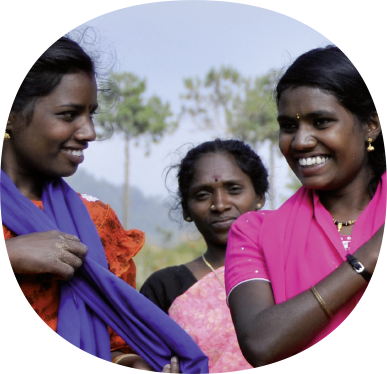 ihr kauf macht es möglich
Mit Ihrem Kauf unterstützen Sie die Hilfsprojekte der NGO Embracing the World