Perfume
Our perfume- and essential oils open the heart and transport you to a state of comfort and safety. Jasmine, musk, rose give us the feeling of being embraced.

Amma's Rose
A mysterious, comforting and heart-opening fragrance. Sandalwood lends a velvety depth, rose adds a harmonising and uplifting effect. Our "evergreen" - simply wonderful! Made in Germany.
Content: 3 ml (€500.00* / 100 ml)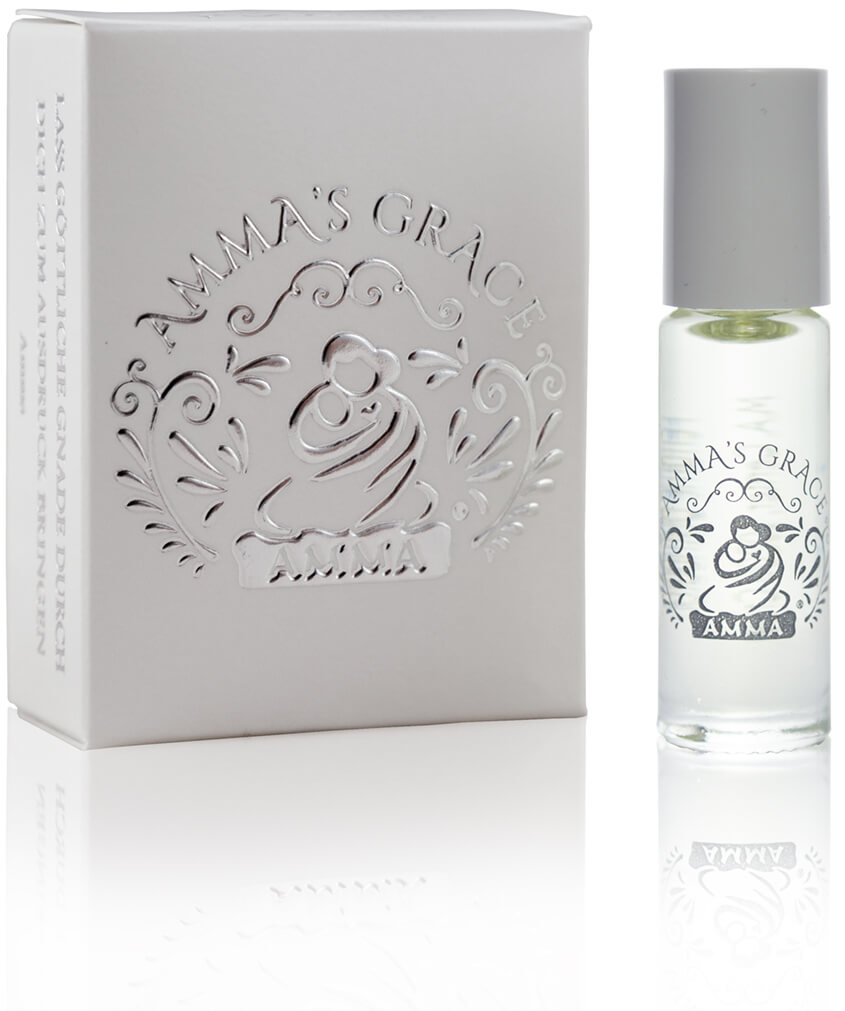 Grace
When you smell this magical fragrance, you will immediately think of Amma. Intensive, tender, sweet and fresh, with a dash of musk. Amma's Grace is the perfect fragrance to connect with her.
Content: 5 ml (€700.00* / 100 ml)