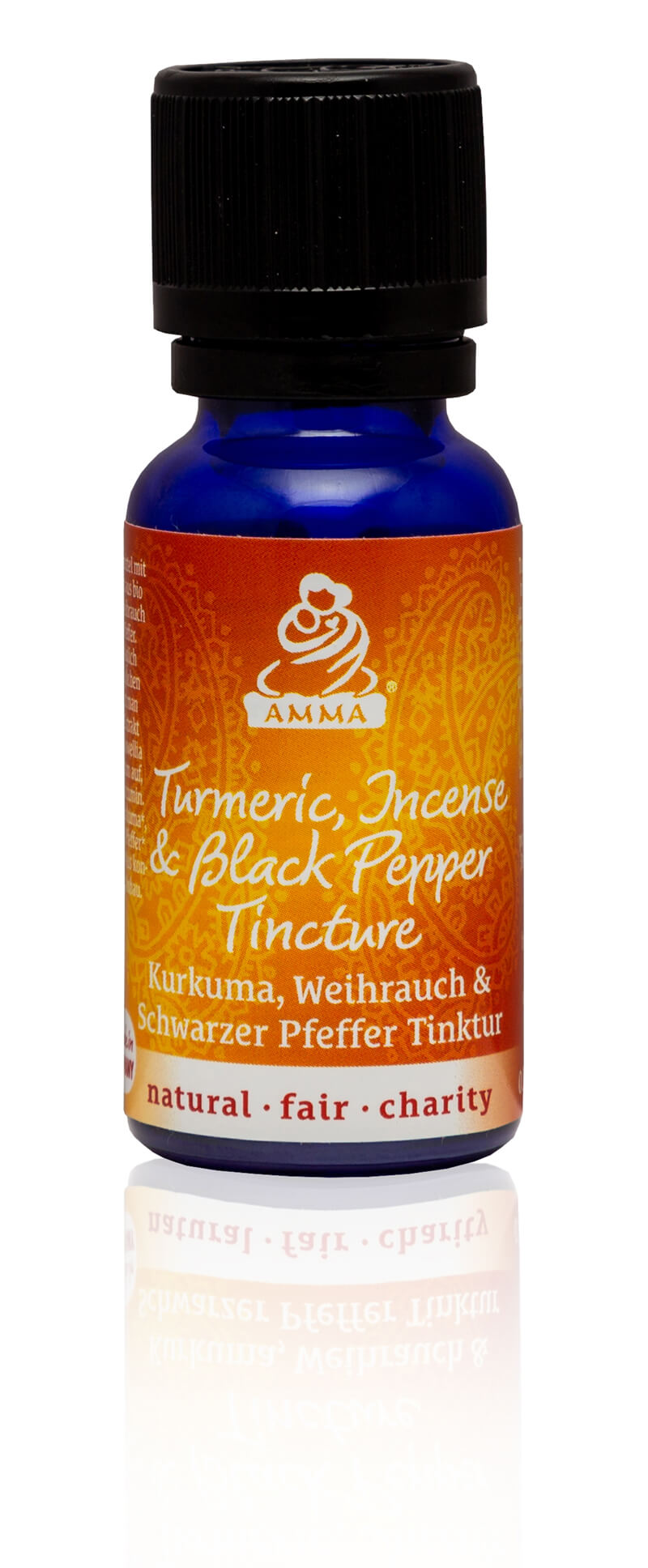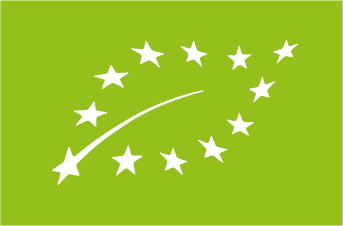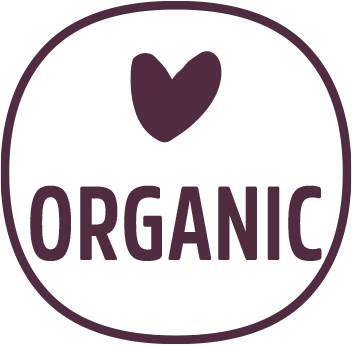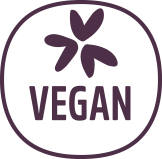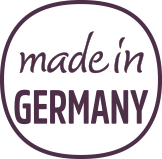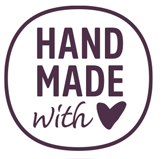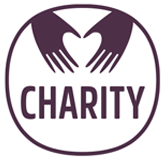 €11.95*
Content:
20 ml
(€59.75* / 100 ml)
Not available at the moment
Product information "Turmeric, Frankincense and Black Pepper Tincture, organic"
This unique tincture from organic ingredients like Turmeric, Frankincense and Black Pepper is a precious home remedy. Turmeric, is found in every kitchen in India and is famous for its purifying properties. In ayurvedic medicine the bitter properties of Turmeric are used for treating Pitta dosha, while the heating properties are used to balance Vata and Kapha dosha. Black Pepper increases the absorbing capacity of the positive active agents of Turmeric. The warming and pungent qualities of the black pepper combined with the Turmeric give the tincture its energizing component. The Indian Frankincense (Boswellia serrata), known as "Sallaki" in Ayurveda, is supposed to have anti- inflammatory properties, which were investigated in multiple studies in the west. Its adstringent and cooling qualities can be useful in treating Pitta and Kapha (mucous).
Our tincture is an extract with 100% certified organic herbs of water and 38% content of organic alcohol. The low amount of alcohol makes it a soft and easily digestible extract. Alcohol is the most natural preservative for herbal active ingredients. The tincture is efficient and has a long duration, no additives and chemical substances are used for the production. It can be used externally and internally. It is recommended to use it diluted with a small amount of water for intake and for external use.
Produktvorteile:
✔ Rohstoffe aus kontrolliert biologischem Anbau
✔ GMO Frei
✔ Ohne zugesetzten Zucker
✔ Kosher
✔ Vegan
✔ Laktosefrei
✔ Koffeinfrei
✔ Glutenfrei
✔ Vegetarisch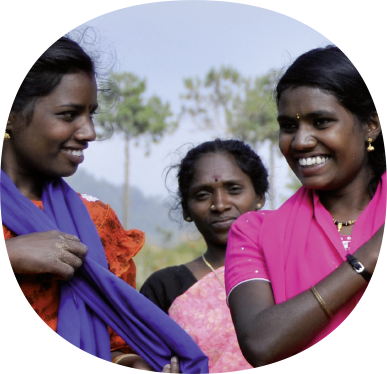 ihr kauf macht es möglich
Mit Ihrem Kauf unterstützen Sie die Hilfsprojekte der NGO Embracing the World
Directions: 10 drops 3x daily, diluted with approx. 50 ml water. The daily dosage (30 drops = 1,1ml) contains 1,1ml of alcoholic extract of organic Turmeric, Frankincese and Black Pepper which contains 0,17mg Curcumin.
Water, Alkohol (38% vol.)*, Turmeric* (Curcuma longa) (12,6%), Frankincense* (Boswellia serrata) (8,4%), Black Pepper* (Piper nigrum) (2,1%); *from certified organic agriculture. Organic dietary supplement containing alcoholic Turmeric, Frankincense and Black Pepper extract.
Kühl und trocken lagern. Außerhalb der Reichweite von kleinen Kindern aufbewahren. Bei Schwangerschaft ärztliche Empfehlung einholen. Die angegebene tägliche Verzehrmenge darf nicht überschritten werden. Das Produkt ersetzt nicht eine ausgewogene, abwechslungsreiche Ernährung.